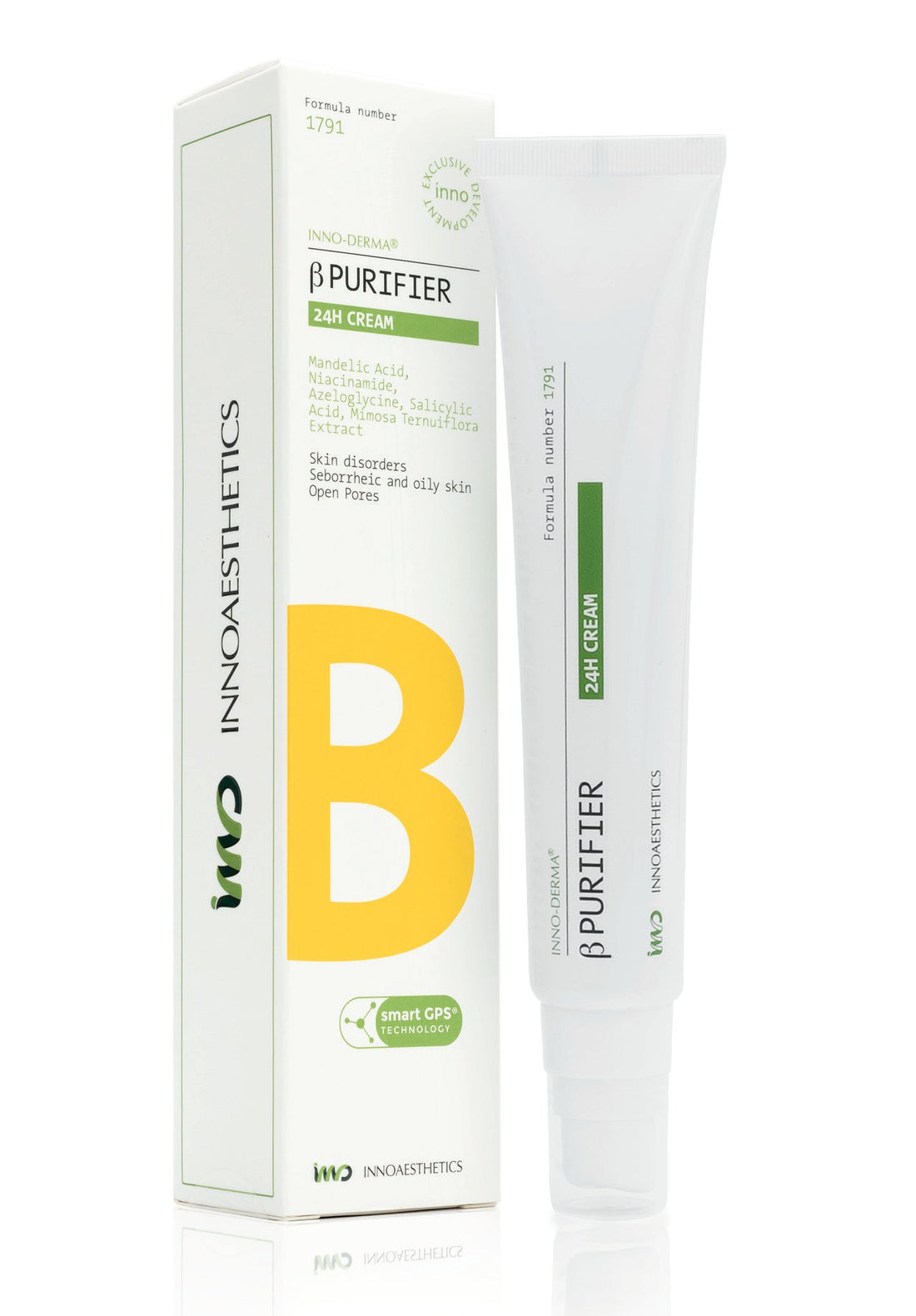 INNO-DERMA βPurifier 24H Cream
Effective treatment to regulate the production of sebum and restore the balance of oily skin.
The synergistic action of its ingredients achieves comedolytic and sebum-regulating effects plus the control of bacterial overgrowth, thus reducing the inflammatory processes.
Benefits
Regulates the excess of sebum
Skin detoxification.
Reduces open pores
Promotes skin healing.
Active Ingredients

Mandelic Acid
Niacinamide
Azeloglycine
Salicylic Acid
Mimosa Ternuiflora Extract
Smart GPS®
Apply 1 or 2 times a day according to professional advice. Use after cleansing the skin with INNO-DERMA® Deep cleanser.