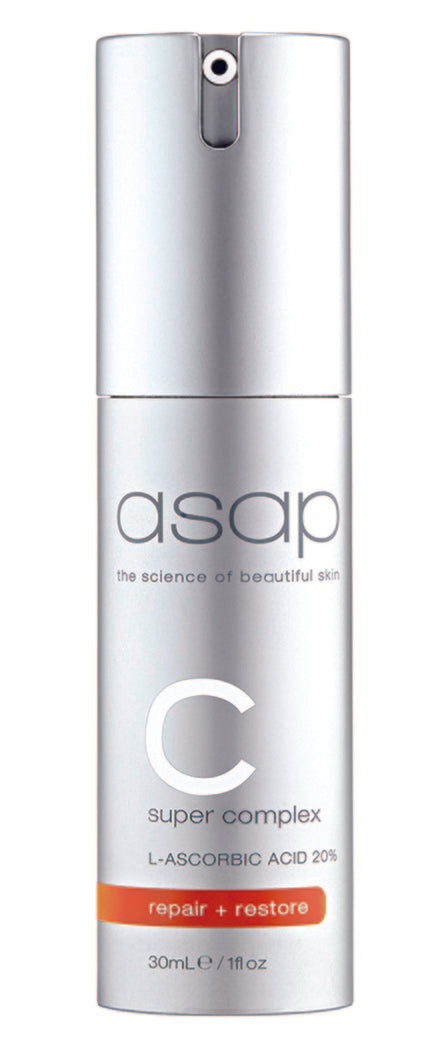 A unique combination of three of the most powerful antioxidants, Vitamin C (as L-ascorbic acid 20%), Pycnogenol and Idebenone
Scientifically formulated to reduce the visible signs of premature ageing caused by the sun and other environmental damage
Daily use of Vitamin C promotes skin radiance
Suitable for all skin types, excluding active acne.
Key Ingredients

20% pure Vitamin C (L-ascorbic acid)
Pinus Pinaster Bark/Bud Extract (Pycnogenol) 1%
Coenzyme Q10 (Ubiquinone)
Hydroxytyrosol (Olive Extract)
Apply in the morning after asap super B complex. Alternatively mix asap super B complex and asap super C complex together on the back of the hand prior to application.