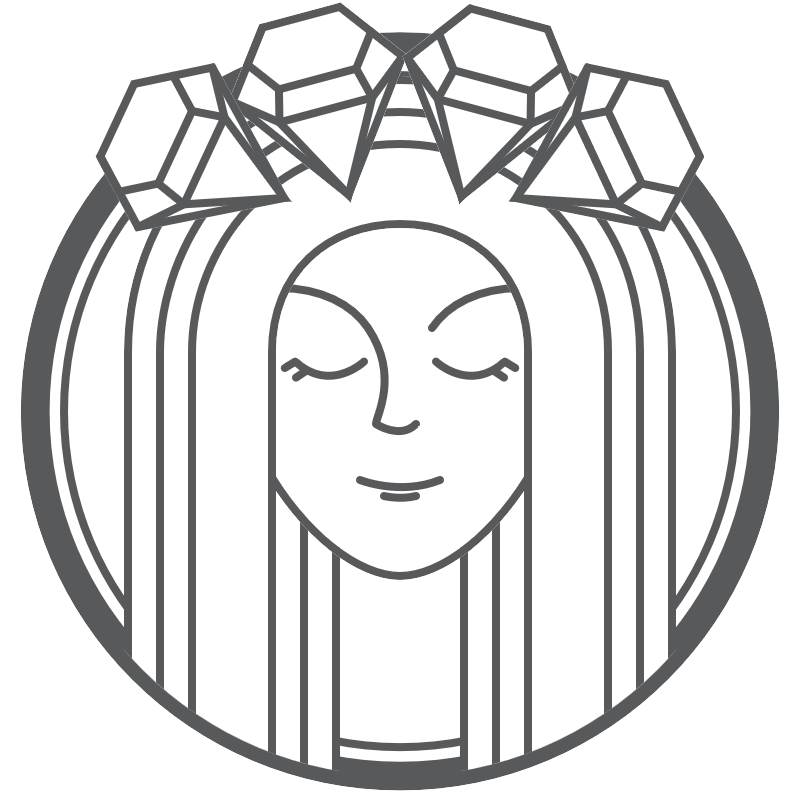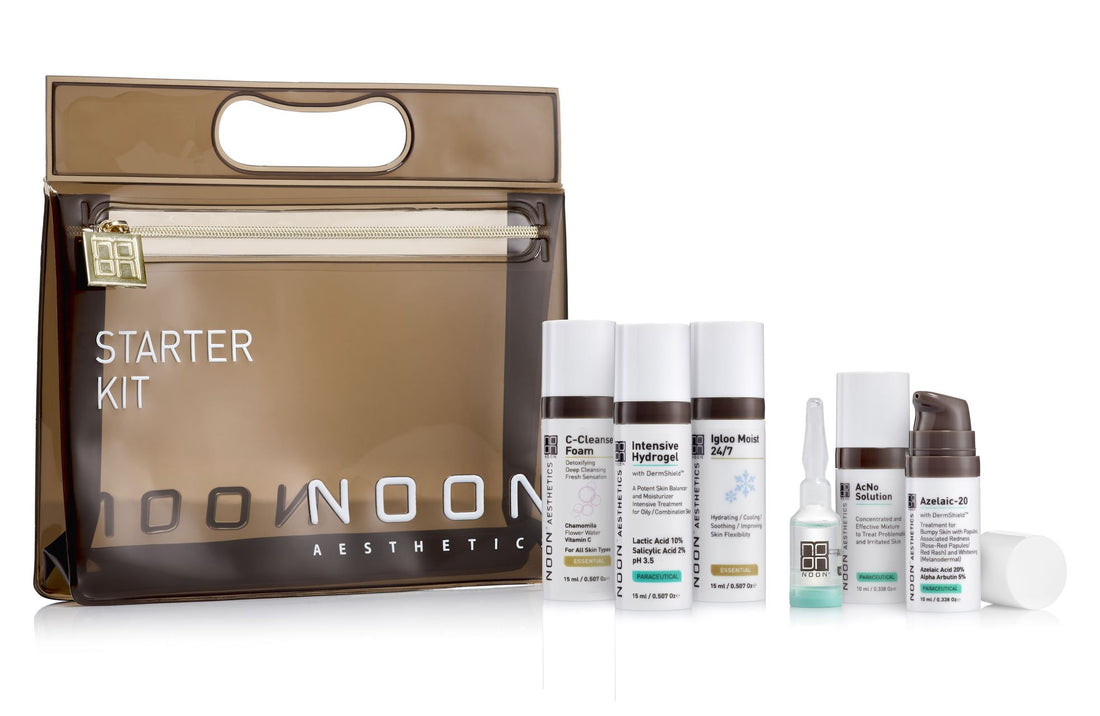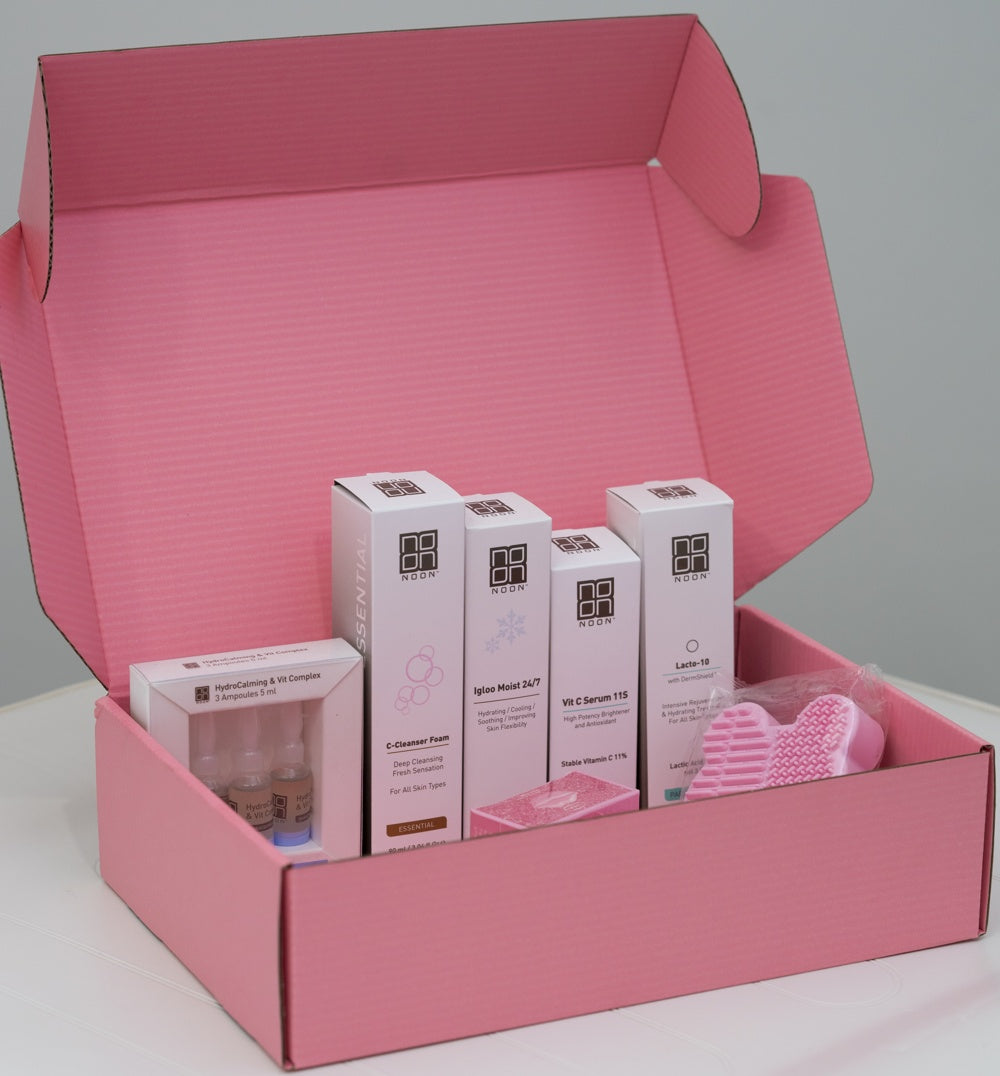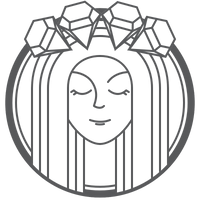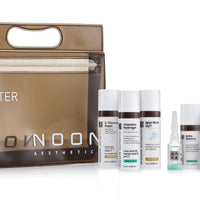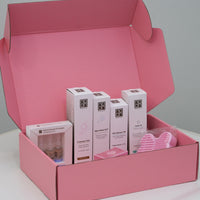 The Crystal Clarity Box contains products to help sooth and treat skin affected by acne. Each box contains the following products.

Noon AcNo Solution
Noon Azelaic-20
Noon Intensive Hydrogel
Noon Igloo Moist
Noon C Cleanser Foam

Noon AcNo Complex Ampoule
Subscribe and Save! Plus free gift when you subscribe.

The starter box offers you the ability to sample the products to see if they are right for you and will typically last you a month. The regular box offers larger bottles and should last between 3 to 5 months depending on your individual use.
Subscribe to regular deliveries of your Crystal Clarity Box and receive a free gift in the box. You can also receive an additional discount when you subscribe to the regular size box. You choose the delivery schedule that suits you, minimum number of 3 deliveries apply for subscription discount.
You can enhance your results with the following products:
Lumispa Acne Kit
INNO-DERMA ID REVITALIZE MASK
Pigment Mask
B Purify
NMF Toner
Spot Treatment
Purify Serum 
B Purifier Night Gel
Zinc Sunblock
Apply a thin layer of AcNo Solution onto the face and any other inflamed area.
Apply a thin layer of Azelaic Forte 25 on face up to twice a day.
Apply a thin layer of Intensive Hydrogel on the face and neck up to twice a day.
Apply Igloo Moist 24/7 onto the face, neck and chest areas up to twice a day.
Squeeze out several drops of the AcNo Complex from the ampoule and apply onto the face and neck up to twice a day.