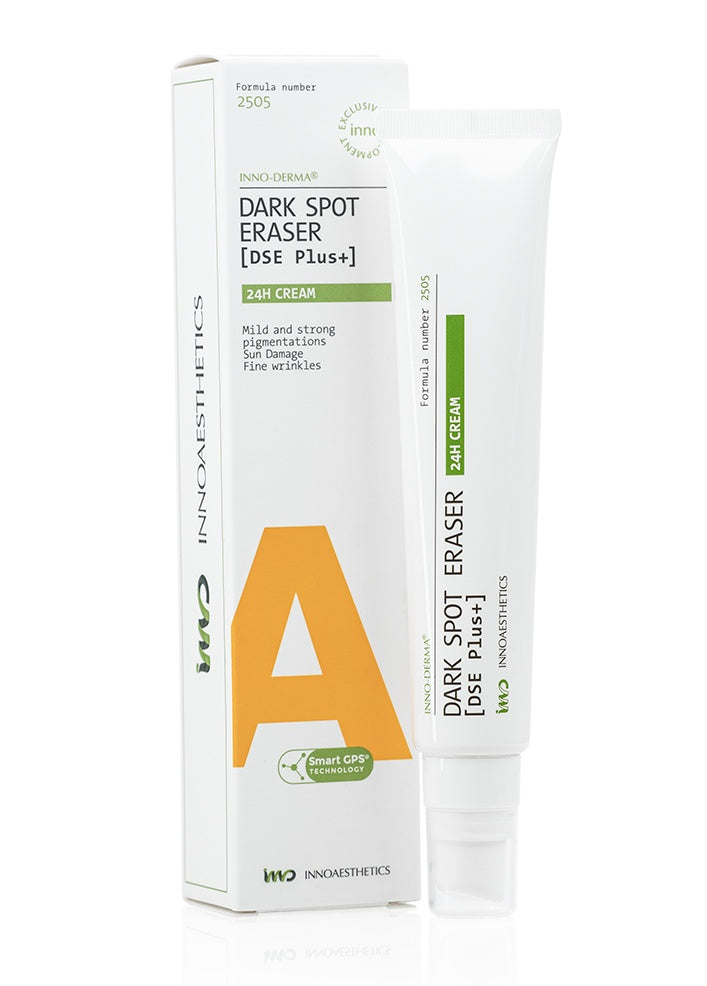 INNO-DERMA Dark Spot Eraser (DSE Plus+) 24H Cream
Prevents and treats skin pigmentation problems. Treatment that effectively attenuates dark spots and melasma while also improving skin texture.
Combination of plant-based active ingredients that control the production of melanin and enhance the dispersion of pigment and pigmented granules.
Benefits
Evens the skin tone.
Rejuvenates the skin.
Active Ingredients

Glycolic Acid
Salicylic Acid
Niacinamide
Glucosamine Sulfate
Undecylenoyl Phenylalanine
Retinol
Licorice Extract
Phytic Acid and Smart GPS®
Apply at night, following professional advice. Use after cleansing the skin with INNO-DERMA® Soft or Deep Cleanser.