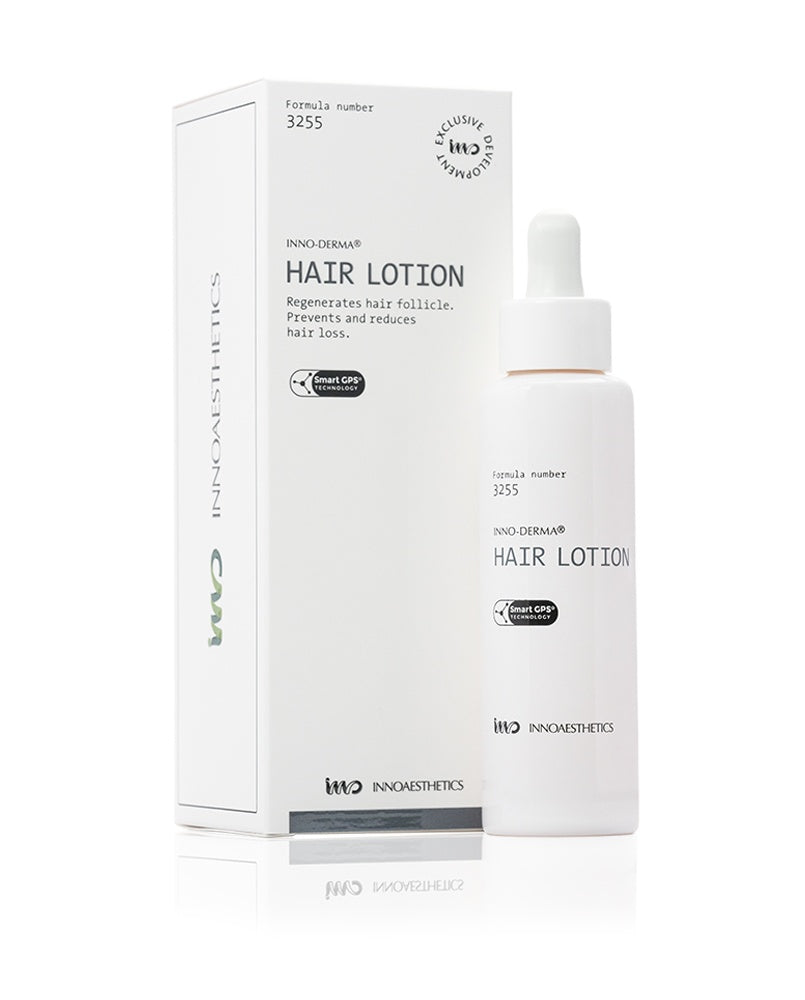 Effectively slows down or stops hair fall completely. Stimulates blood flow and nourishes the bulb, strengthens the hair, and promotes its growth, thus improving hair volume and density.
Combination of actives ingredients that stimulate microcirculation and bulb nourishment. Moreover, this lotion regenerates the hair follicles and reinitiates the hair cycle, extending the Anagen phase (growth) and postponing inactive phases (Catagen and Telogen). The result is a revolutionary hair product, formulated with an exclusive Minoxidil-like complex which repairs and restores the hair follicles.
Benefits
Slows down hair loss.
Boosts hair growth.
Strengthens hair.
Enhances hair density and quality.
Active Ingredients
Acetyl Tetrapeptide-3, Trifolium Pratense (Clover) Flower Extract, Saw Palmetto, Nicotinamide, Biotin, Zea Mays, (PPF) Phyto-Peptide Fractions from Curcuma Longa, and Smart GPS®.
Apply every night on the affected area of the scalp and massage gently until completely absorbed. Do not rinse off.