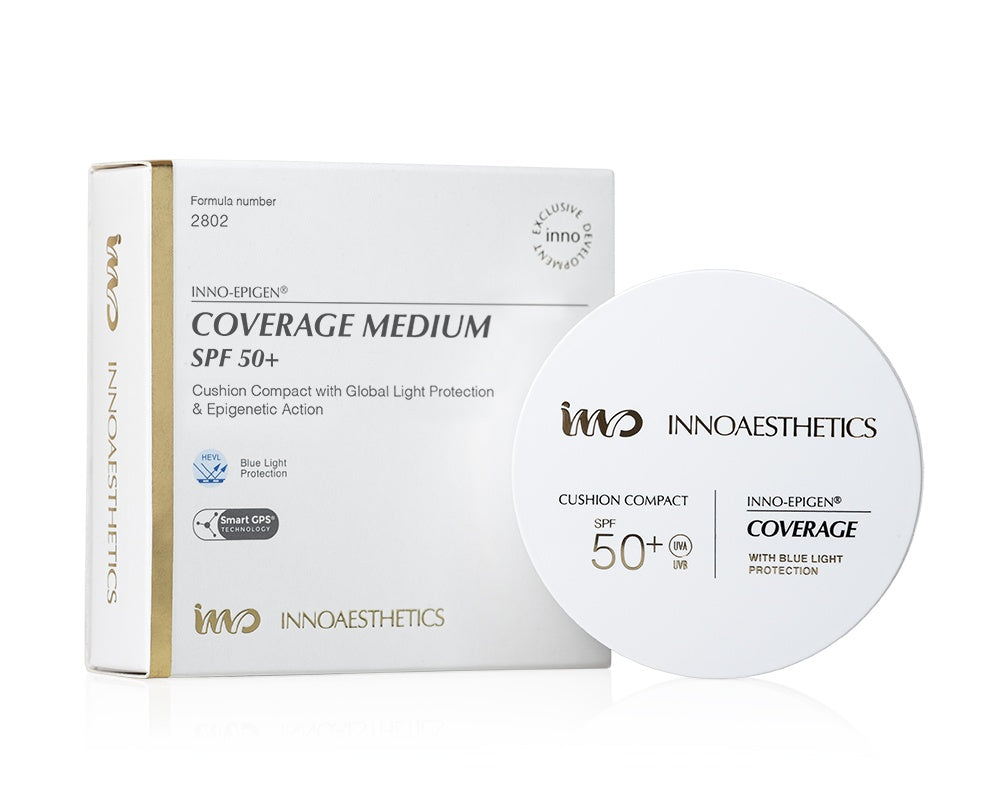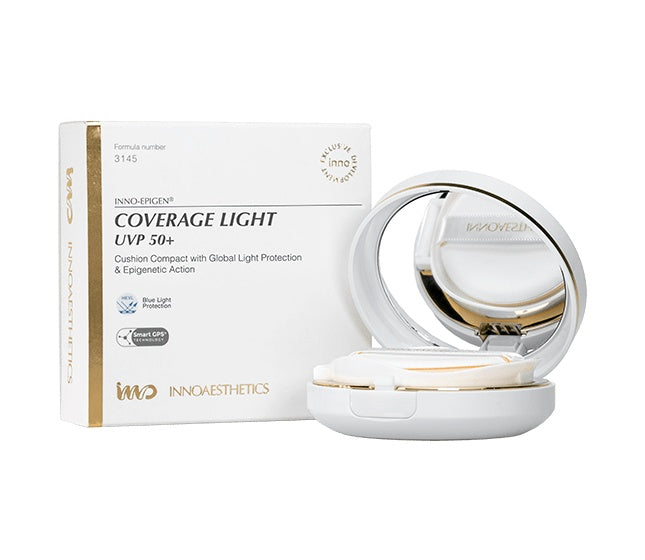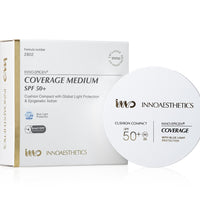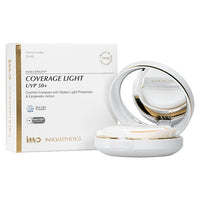 Inno-Epigen Coverage SPF50+
Prime foundation makeup with SPF 50+ that provides all-day coverage with a dewy and natural finish. This formula not only conceals imperfections but also protects your skin from UV rays and HEV Light emitting from pc screens and smartphones.
A set of broad-spectrum physical and chemical filters that effectively protect from UVB, UVA and HEVL (blue light) in a foundation makeup. It is available in two shades that can adapt to different skin tones thanks to its photochromic properties. Its epigenetic complex also helps to neutralize free radicals and enhances skin moisture and elasticity.
Benefits
High UV and HEVL protection.
Prevents skin ageing.
Enhances skin moisture and firmness.
Active Ingredients

UV Filters
Epigenetic Antipollution Complex
Smart GPS®
Apply uniformly on dry skin. Reapply as many times as needed.