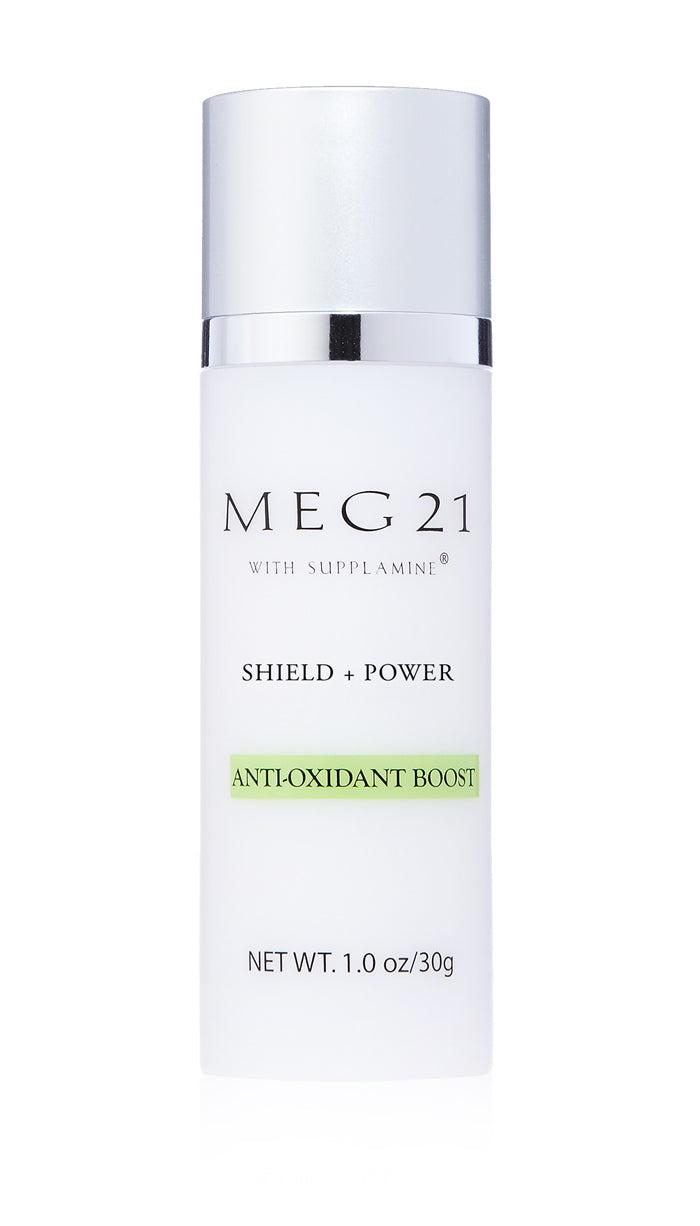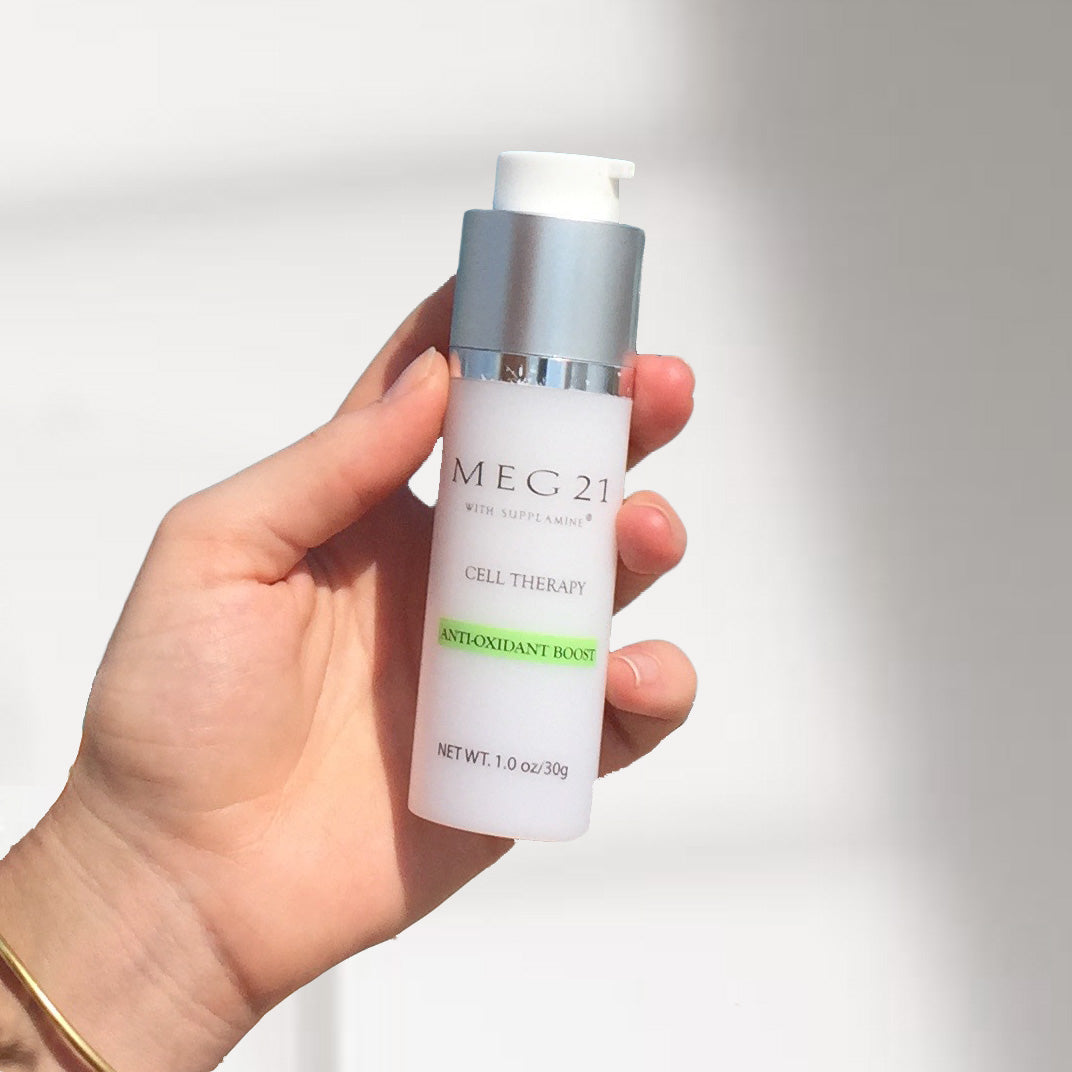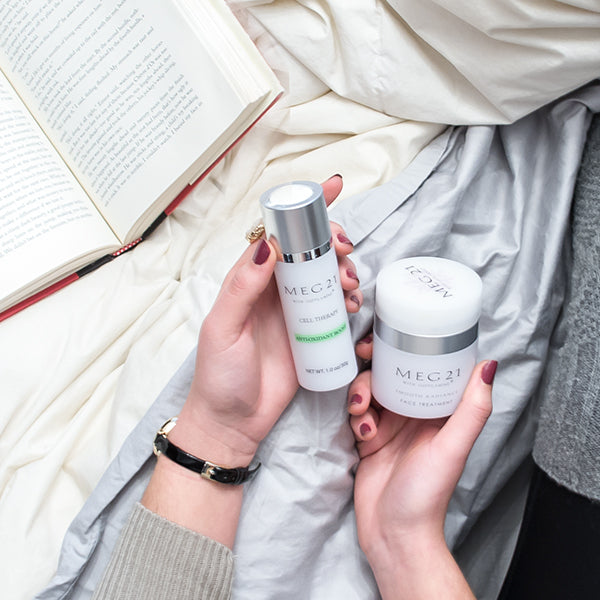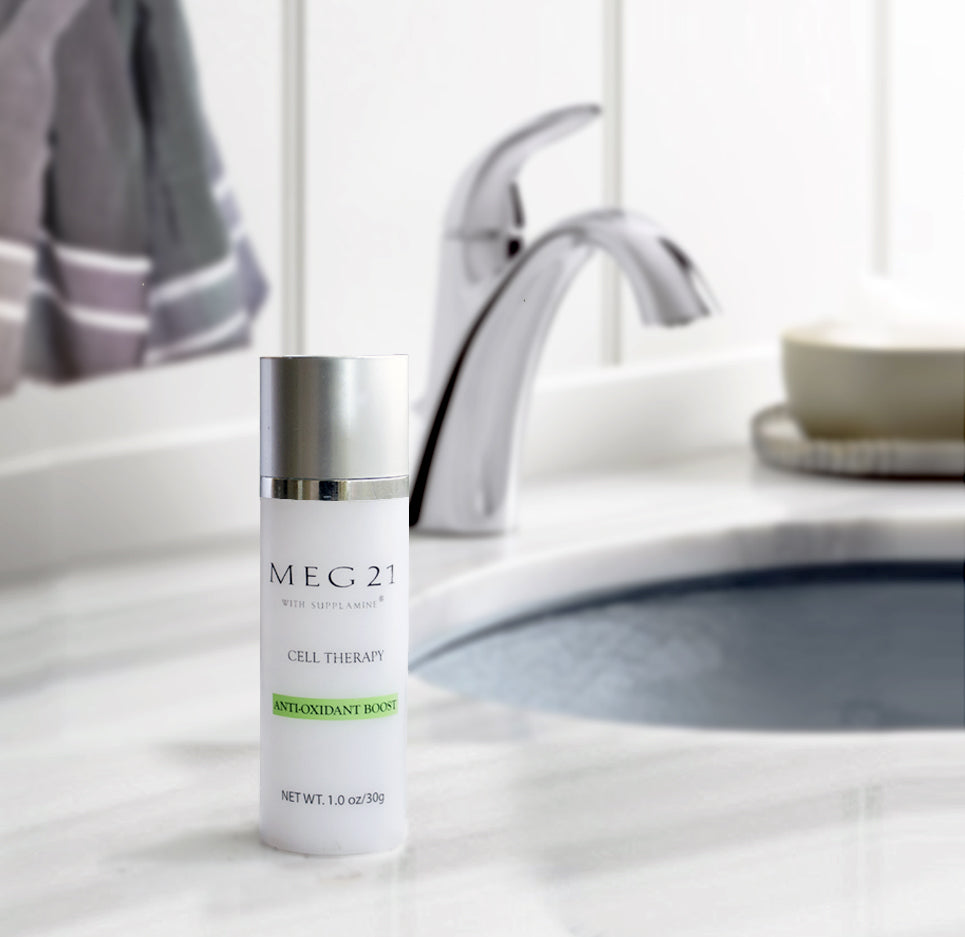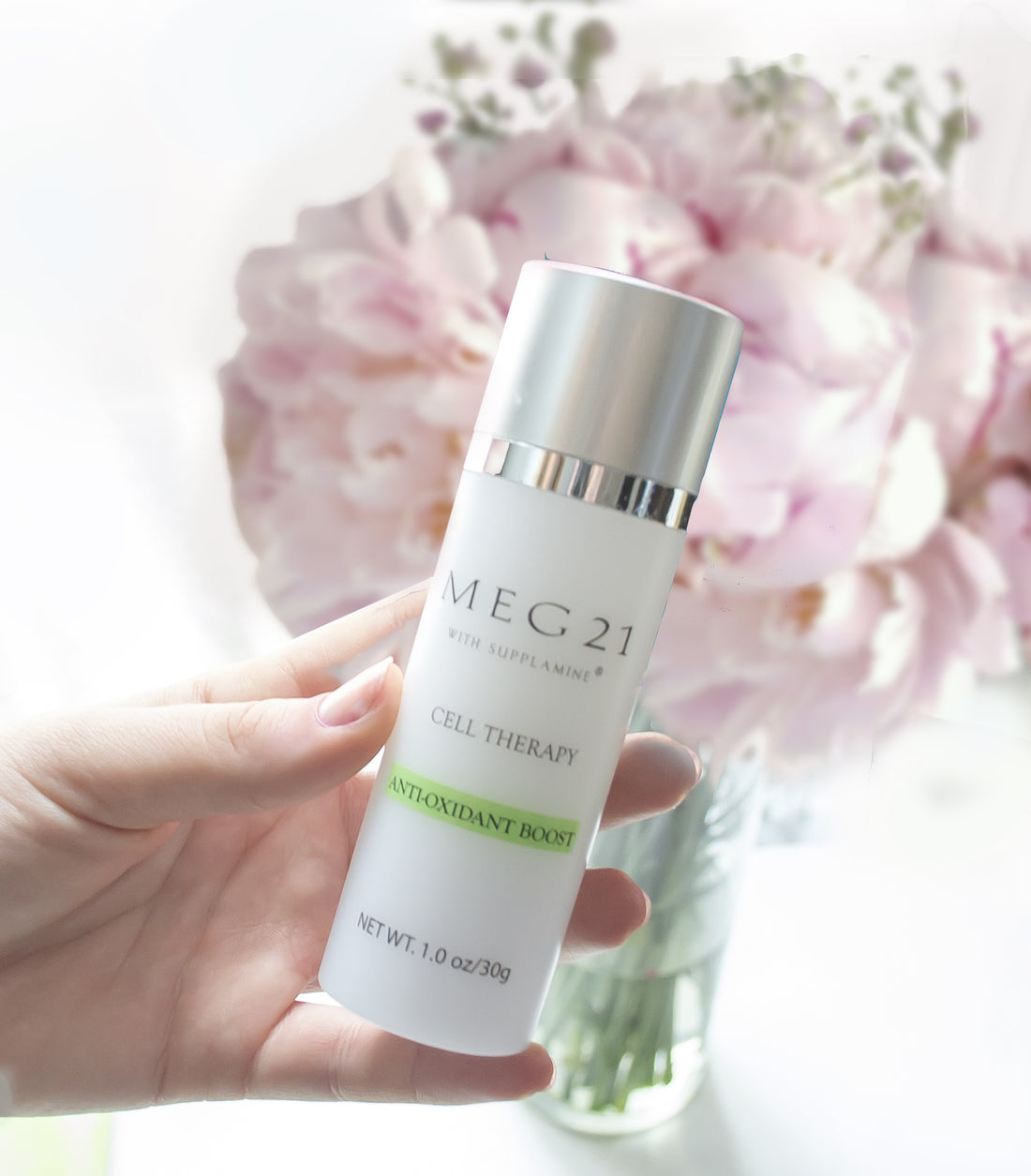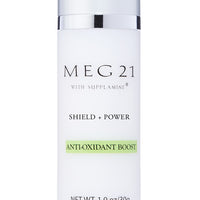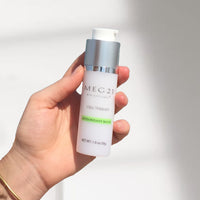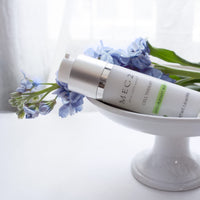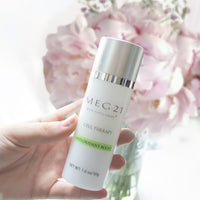 Meg 21 Anti-Oxidant Boost
Reverses and prevents environmental/sun damage, skin stress from inflammation, free radicals, and oxidative stress. Perfect shield under sunscreen for added protection from free radicals.
Contains clinically proven Supplamine® to combat accelerated skin aging, along with a powerful blend of anti-oxidant extracts to soothe and protect skin. Allergy tested.
Benefits
Protects skin from harmful effects of urban environments, smoke, sun damage, and excessive sugar in food.
Lightweight treatment clinically tested to reduce the cause of fine lines and wrinkles while reducing irritation. Adds a radiant, youthful glow to your complexion.
Combines the power of clinically-tested Supplamine to address skin aging's root causes—inflammation, glycation, and oxidative stress—with extracts of Indian gooseberry and grape-seed extract to reduce skin stress from inflammation, free radicals, oxidative stress, and other environmental factors.
Apply as base with other MEG 21 products, with sunscreen, or alone before sun/environmental exposure. Protection from the damage of sun rays that pass through sunscreens but not a substitute for sunscreen.
Locks in hydration, protects against and minimizes photosensitivity, reverses the appearance of existing damage. Non-irritating formula, allergy-tested.
Key Ingredients

Supplamine - Patented ingredient to intercept and reverse glycation, inflammation and metabolic oxidation caused by 3DG sugars in the skin.

Gooseberry Extract - rich botanical source of vitamin c and an anti-inflammatory.

Grape Seed Extract - potent antioxidant.

Glucosyl Glucosyl Hesperidin – highly soluble flavonoid compound that increases circulation to promote healthy complexion; source of antioxidant and skin brightener and reinforces collagen.

Vitamin E - healing antioxdiant.

Hydrolized Soy Protein - water binding agent for moisture retention; contains isoflavones that prevent hormonal ageing in skin.

Evening Primrose Oil - natural source of linoleic acid to heal, hydrate, smooth; anti-acneic properties; allows for absorption of other ingredients to permeate barrier.

Comfrey Root Extract - moisturizer, anti-inflammatory and a natural source of B12.
Apply MEG 21 Anti-Oxidant Boost serum daily on freshly cleansed and toned skin before applying your morning/nightly moisturiser. This provides maximum relief from environmental stress and every-day stressors. Effective as a moisturiser for oily skin. Apply 1 pump and smooth over entire face and neck until thoroughly absorbed. Use twice daily. For daytime, follow with a broad-spectrum sunscreen rated SPF 25 or greater. May be applied around the under-eye area. Avoid eyelids and lips.
To dispense, hold the airless bottle (the white part) with one hand; use the other hand to twist the silver top counter clockwise until the white dispense pump comes up; gently pump to dispense product. Twist back to close.