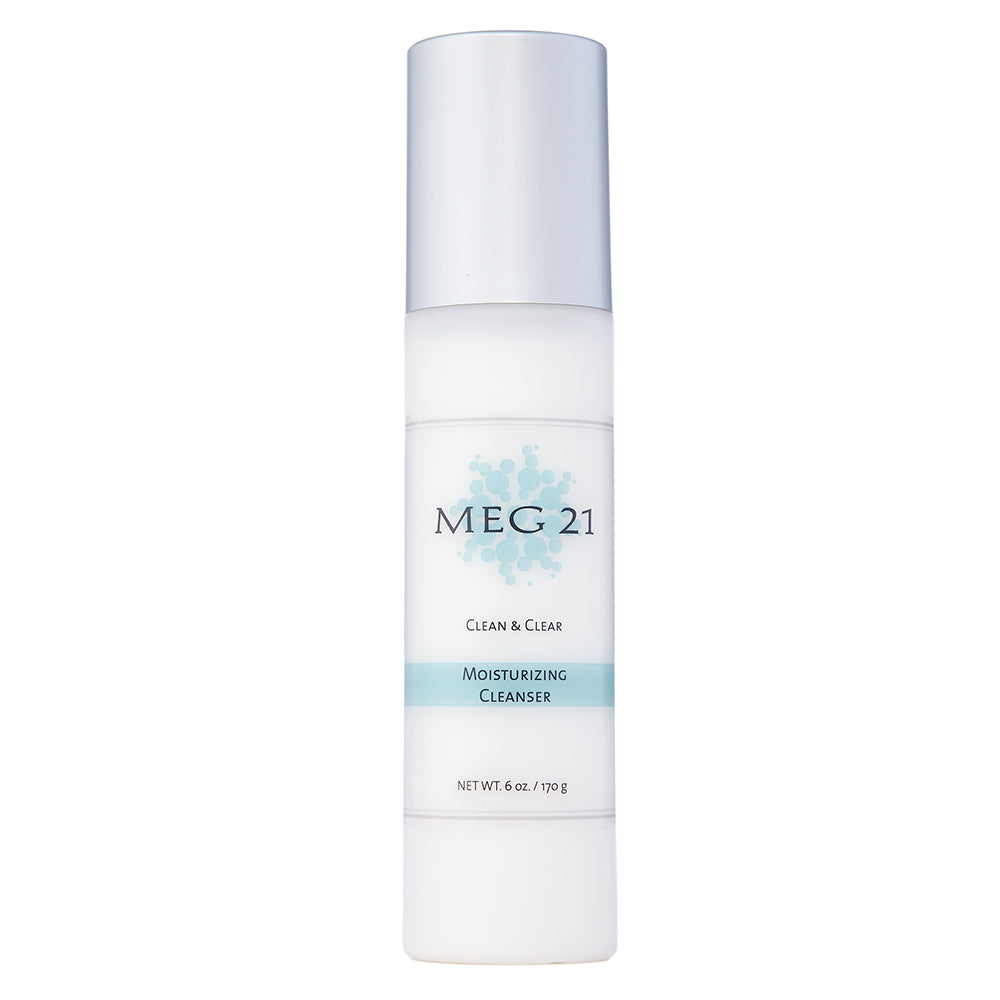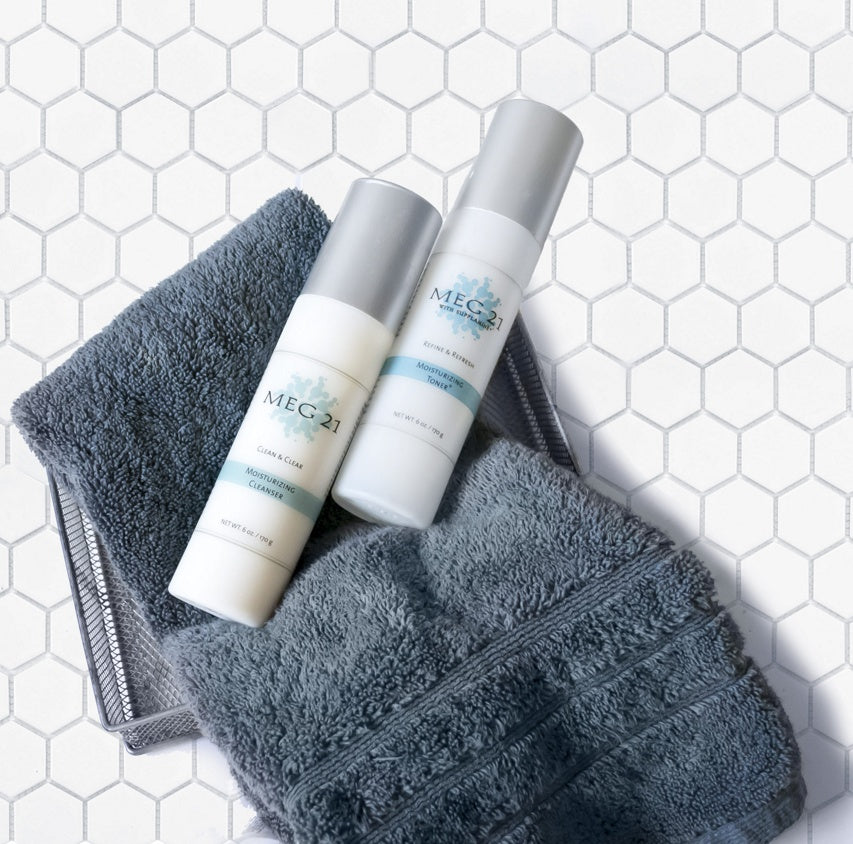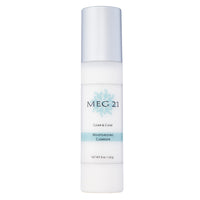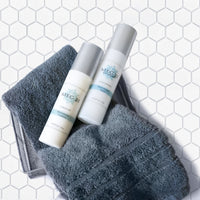 Meg 21 Moisturizing Cleanser
MEG 21 Moisturizing Skin Cleanser for dry skin is a deep-moisturizing cleanser that cleans, softens, soothes, and heals skin and counters the harmful effects of aging.
Contains a natural amino acid to prevent toxic sugars and the formation of A.G.E.s. Cleanses, hydrates, and washes away skin irritants.
Infused with trinity-tea complex, soapbark, and soapwort to cleanse, quench, hydrate, and nourish skin. Effective for women and men on face, hands, neck. Scientist-formulated. Non-irritating.
Benefits
Cleanse with MEG 21 Moisturizing Skin Cleanser after using alcohol-based hand sanitizers or wipes and after touching or handling potentially harmful objects.
Reaches deeply into skin's pores to gently and effectively cleanse, nourish, and smooth skin, unclog pores, remove excess oils and debris, and hydrate.
Super-rich moisturizing cleanser for avoiding chapped, cracked, dry, and red skin from hand sanitizers, wipes, and over washing.
Doctor-formulated and endorsed and sold by dermatologists for intensive skin care.
Deeply penetrating, allergy-tested.
Key Ingredients

Supplamine: Patented ingredient to intercept and reverse glycation, inflammation and metabolic oxidation caused by 3DG sugars in the skin.

Gooseberry Extract - rich botanical source of vitamin c and an anti-inflammatory.

Grape Seed Extract - potent antioxidant.

Glucosyl Glucosyl Hesperidin - highly soluble flavonoid compound that increases circulation to promote healthy complexion; source of antioxidant and skin brightener and reinforces collagen.

Vitamin E - healing antioxdiant.

Hydrolized Soy Protein - water binding agent for moisture retention; contains isoflavones that prevent hormonal aging in skin.

Evening Primrose Oil - natural source of linoleic acid to heal, hydrate, smooth; anti-acneic properties; allows for absorption of other ingredients to permeate barrier.

Comfrey Root Extract - moisturizer, anti-inflammatory and a natural source of B12.
Wash and clean skin with MEG 21 Moisturizing Cleanser. For best result, apply a quarter-size amount directly to dry skin—and without mixing with water. Work in a circular motion to gently lift away makeup, oil, and debris. Rinse with tepid water and/or non-woven gauze.

For heavy makeup removal, a second cleanse will do the job. Follow with MEG 21 Moisturizing Toner+ and then other MEG 21 products as directed by the specified MEG 21 beauty regimens.