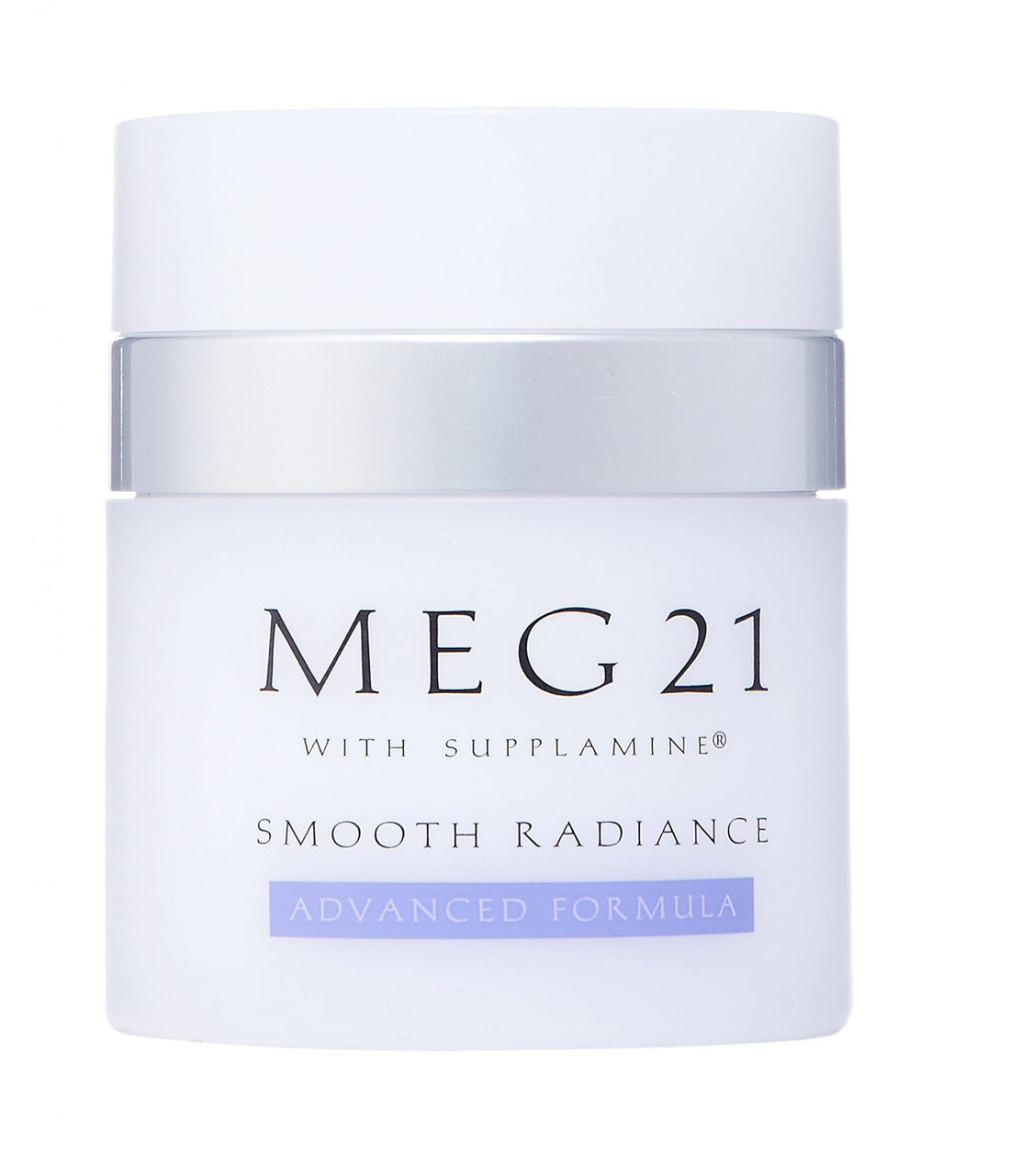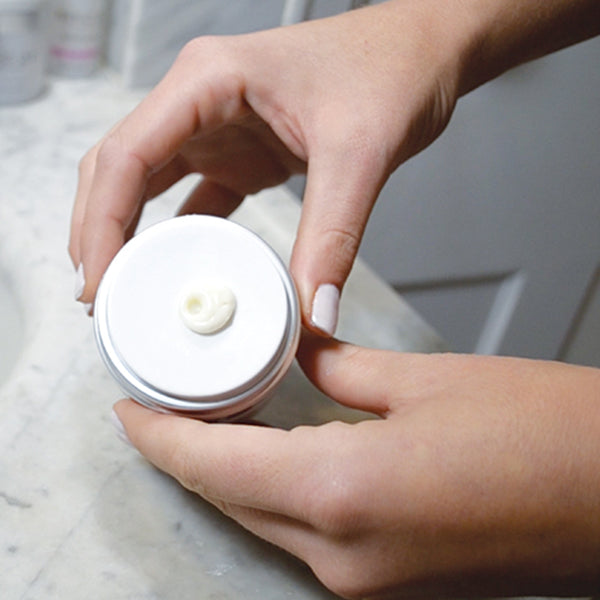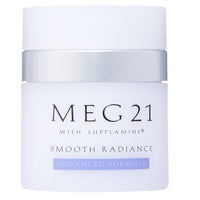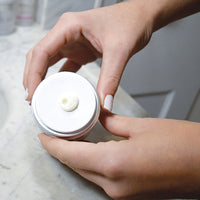 Meg 21 Smooth Radiance Advanced Formula
Powered by patented Supplamine®, a light anti-aging cream for face, neck, and décolletage. Clinically proven to reduce the appearance of lines, wrinkles, crepey, and UV-damaged skin within 28 days. Ideal for firming and repairing skin.
Non-irritating for sensitive skin. Dose-dispensed, airless pump for extra purity. Two-month supply.
Benefits
Visible, measurable results in mature skin in 30 days or less. Diminishes the visible signs of aging skin for all ages. Just one pump from dosed, airless jar twice a day does it!
Repairs, firms, lifts and tones crepey, sagging, wrinkled mature skin.  Ideal for use on face, neck, throat, jowls and crinkly lips. Evens skin tone and gently lightens freckles and age spots over time.
Exclusively contains patented Supplamine, a unique, powerful skin anti-aging ingredient, proven highly effective in 9 independent, dermatologist-conducted clinical trials with over 125 subjects, 40 to 60 years of age. Also contains natural amino acids to positively effect collagen and elastin in skin.
Formulated by a team of scientists conducting breakthrough medical research and licensed from a major medical center in Philadelphia.
Endorsed, recommended, and sold exclusively by dermatologists, medi-spas and plastic surgeons to their patients for the first 10 years, and one of the first skin care lines invited by Amazon to launch into its Professional Beauty.
Key Ingredients
Supplamine: Patented ingredient to intercept and reverse glycation, inflammation and metabolic oxidation caused by 3DG sugars in the skin
Jojoba Oil – Emolliency similar to natural oil structure produced by the skin
Evening Primrose – Clears pathway to allow barrier penetration
Squalene – Hydrates by increasing natural moisture within the skin
Vitamin E – Healing antioxidant
Aloe – Natural anti-irritant to reduce inflammation
Shea Butter – natural antioxidant rich emollient
Green Tea – potent antioxidant and anti-inflammatory
Water (Aqua), Lecithin, Propylene Glycol, Cyclopentasiloxane, Theombroma Cacao Seed Butter, Arginine HCL, Behenyl Alcohol, Hydrogenated Jojoba Oil, Isopropyl Myristate, Methylglucamine HCL, Cyclohexasiloxane, Butyrospermum Parkii Butter, Caprylic/Capric Triglyceride, Ceteareth-20, Glyceryl Stearate, Polysorbate 80, Tocopheryl Acetate, Polyacrylamide, Alcohol, Aloe Barbadensis Leaf Extract, Dimethicone, Oenothera Blennis Oil, Olive Oil PEG-7 Esters, Squalane, C13-14 Isoparrafin, Tocopherol, Argilla (Magnesium Aluminum Silicate), Laureth-7, Acetylated Lanolin Alcohol, Cetyl Acetate, Xanthan Gum, Disodium EDTA, Tetrasodium EDTA, Camellia Sinensis Leaf Extract, Diazolidinyl Urea, Phenoxyethanol, Methylparaben, Butylparaben, Ethylparaben, Propylparaben, Iodopropynyl Butylcarbamate.
Apply 2 pumps of MEG 21 Advanced Formula twice daily to freshly cleansed and toned throat, neck and chest. Apply with gentle upward strokes, beginning with the area just below the ear lobes, then to the chin, throat and chest. Gentle enough for the face. When going outside use over MEG 21 Anti-Oxidant Boost. Follow with a sunscreen in the morning.

To dispense, lift off, without twisting cap; gently press down on white disc using two thumbs to pump. When using the airless jar for the first time, you might need to "prime" by slowly pressing down on the white disc several times. This process of "priming" will activate the vacuum pump system.