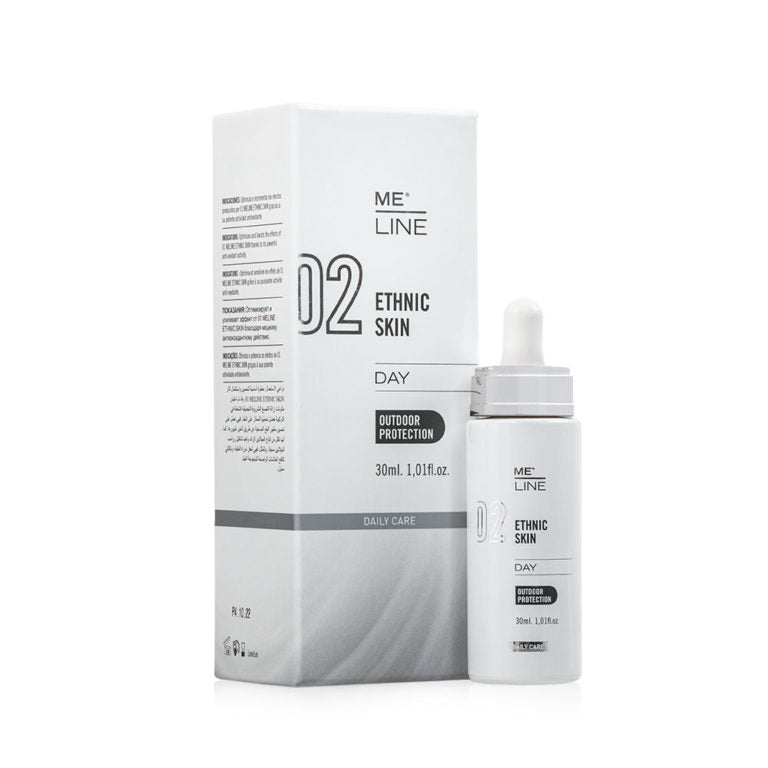 Concentrated depigmenting day-use serum for skin phototypes IV-VI. Improves and delays the appearance of pigmentations in skin phototypes IV - VI. Melanin synthesis reduction and control.
The combination of its active ingredients enhances antioxidant and anti-inflammatory activity and inhibits the tyrosinase enzyme, leading to reduced pigment synthesis. They also promote pigmented keratinocyte degranulation and removal.
Use for product for at least 90 days for best results.
Pyruvic Acid, Tranexamic Acid, Salicylic Acid, Undecylenoyl Phenylalanine, Phytic Acid, Glutathione Chameleon, White
After cleansing the skin with MELINE® Gentle Foam, apply on the entire face and massage until completely absorbed. Allow it to dry. It is recommended to apply the MELINE® 03 Moist occlusive repair product and MELINE® 04 B.B. Cream.