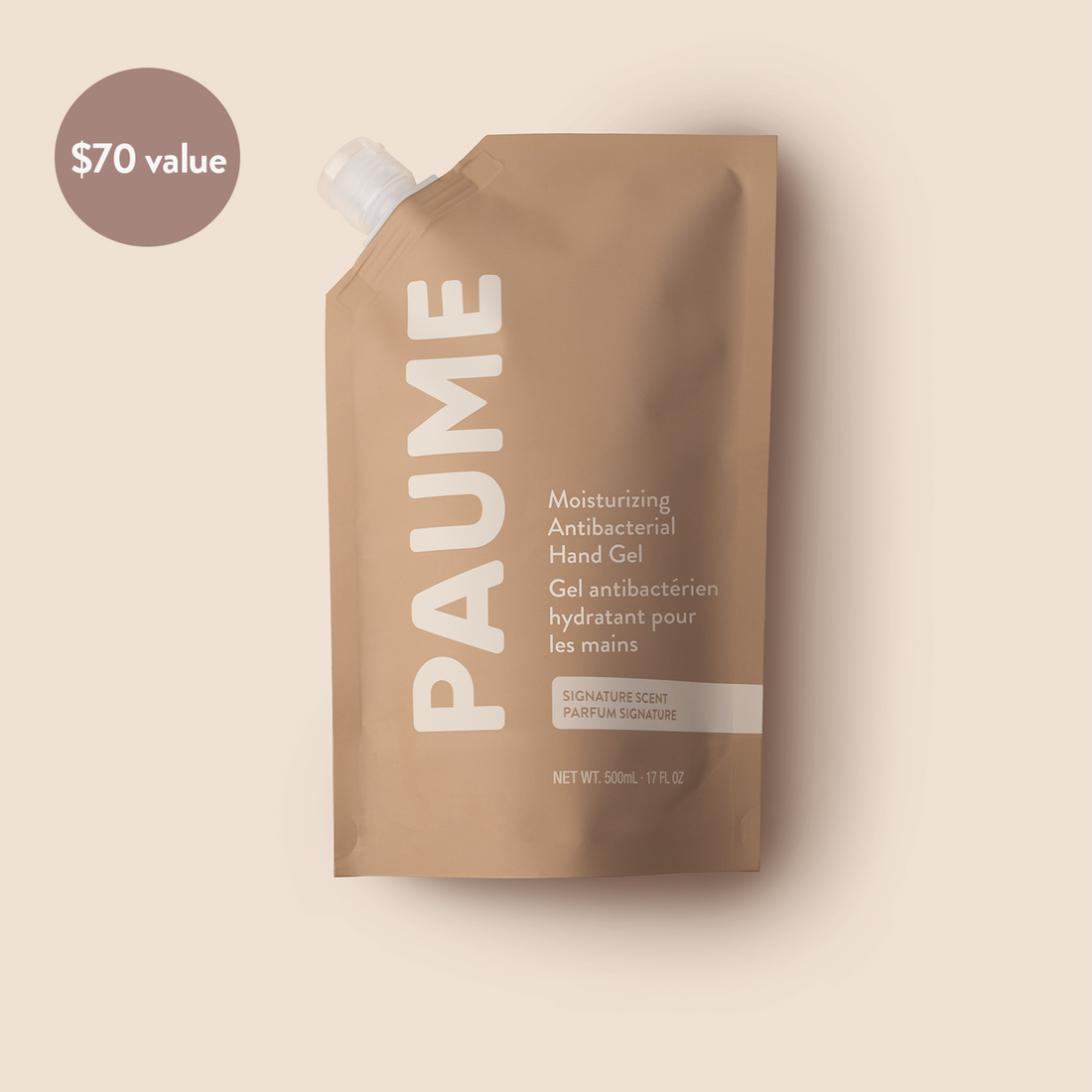 PAUME Antibacterial Gel Refill Bag
Our antibacterial hand gel kills 99.99% of germs and uses premium plant powered hydration for clean, moisturized hands without the water. Our signature scent boasts five essential oils to delight your senses with notes of cedar, citrus, rosemary and lavender. As effective as it is luxurious. 
Our 17oz Refill Bag is a low waste way to refill your travel bottle and PAUME Pump.

Fills the PAUME Pump twice

Fills the travel bottle over five times

Total of 425 applications
Purified water, Witch Hazel Extract, Safflower oleosomes in glycerin and aqua, Hydroxypropyl Methylcellulose, Cedarwood Essential Oil, Lavender Essential Oil, Rosemary Essential Oil, Lemon Essential Oil, Orange Essential Oil, Aloe Vera Powder 200x (certified organic).